Update:   We have plans for two litters in 2020. If you would like to be considered to be on the waiting list please fill out a puppy application and send it on to us. Thank You!
Puppies go to their new homes at 8-10 weeks old. Our puppies are generally $2,800 for limited registration, but each litter may be different, depending on the size of the litter, delivery method etc.   A $300 deposit will be required to reserve a spot on our waiting list, deposits are non-refundable,  but they do transfer litters if there is not a puppy available. Please fill out our Blue Hill Puppy Application to be considered as a prospective home. We place puppies in homes where they will fit the best, not in order of deposits/applications received, our main concern is placing the RIGHT puppy in the RIGHT home. If you have any questions about our dogs, about getting a GSMD puppy or about Greater Swiss Mountain Dogs, in general, please feel free to contact us. We may not respond right away if we do not actively have puppies, please be patient. 
bluehillswissys@gmail.com
https://www.facebook.com/bluehillswissys/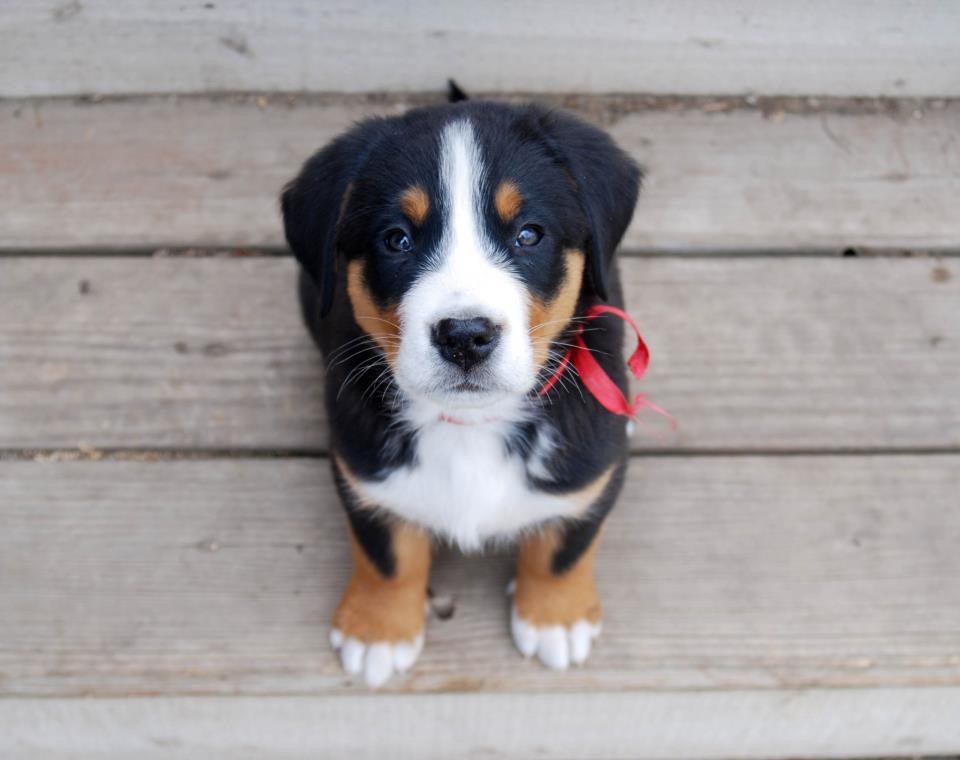 When searching for a Greater Swiss Mountain Dog breeder please feel free to be choosy. Try to pick someone that you are comfortable having a long time (the life of your dog and beyond) relationship with. Do not jump at the first available puppy. Finding a well-bred GSMD puppy that is perfect for your home may take time, responsible breeders are few and often have long waiting lists. Be prepared to wait for your perfect companion. Pick a breeder who is breeding with preserving this awesome breed as their main goal. Health testing (OFA/Penn Hip/ CERF etc NOT just their vets' opinion), goes hand in hand with actually DOING something with their dogs whether it be conformation (showing) or other working dog sports or activities. Just breeding their family pets is not the mark of a responsible breeder. Educate yourself, don't be afraid to ask questions and to shop around, and once you find a breeder you like, commit and stick with them! Good luck in your search for your perfect Swissy!